45 min
Frontal indoor
(Peut-être), the company's first show, created in 2005 in Strasbourg, is a duo between João, an acrobat on the Chinese pole, and Guillaume, a musician.
In (Peut-être), the two artists explore the spaces they invest, their borders and their limits: the play spaces of the two protagonists, the top and the bottom, the horizontal and the vertical, the visual space and the sound space, the real and the virtual, space-time, are juxtaposed and merged. Acoustic or electronic music? Real or virtual body? Video and electronics blur perceptions: inversion of gravity, multiplication of performers through image and sound. Between the moment (the last one?) and the flowing time, there is the feat and the danger, always there, but never claimed.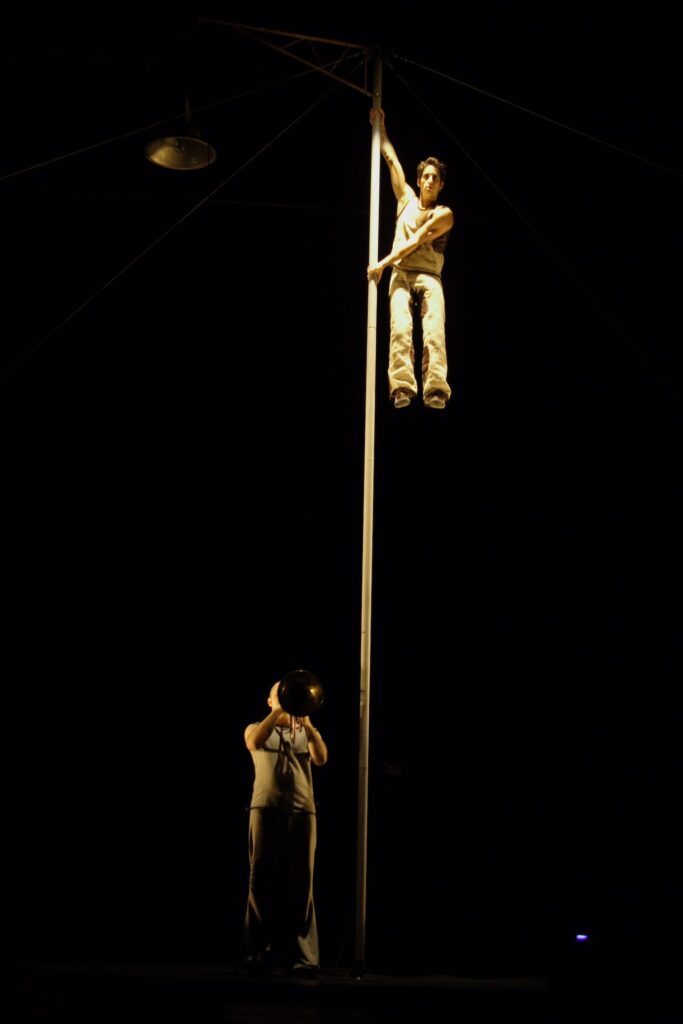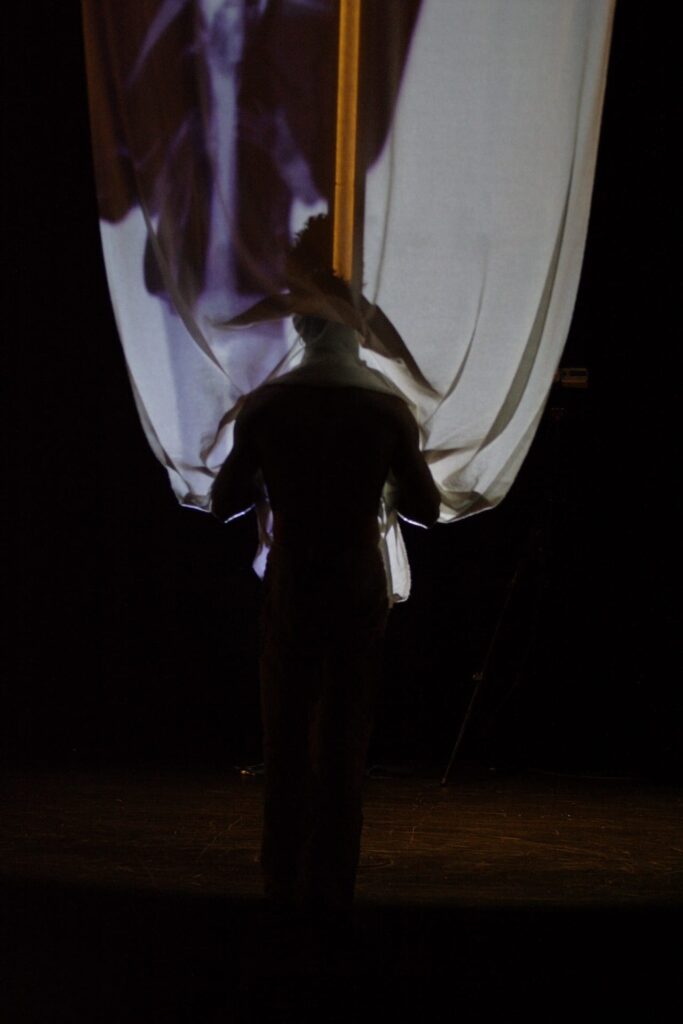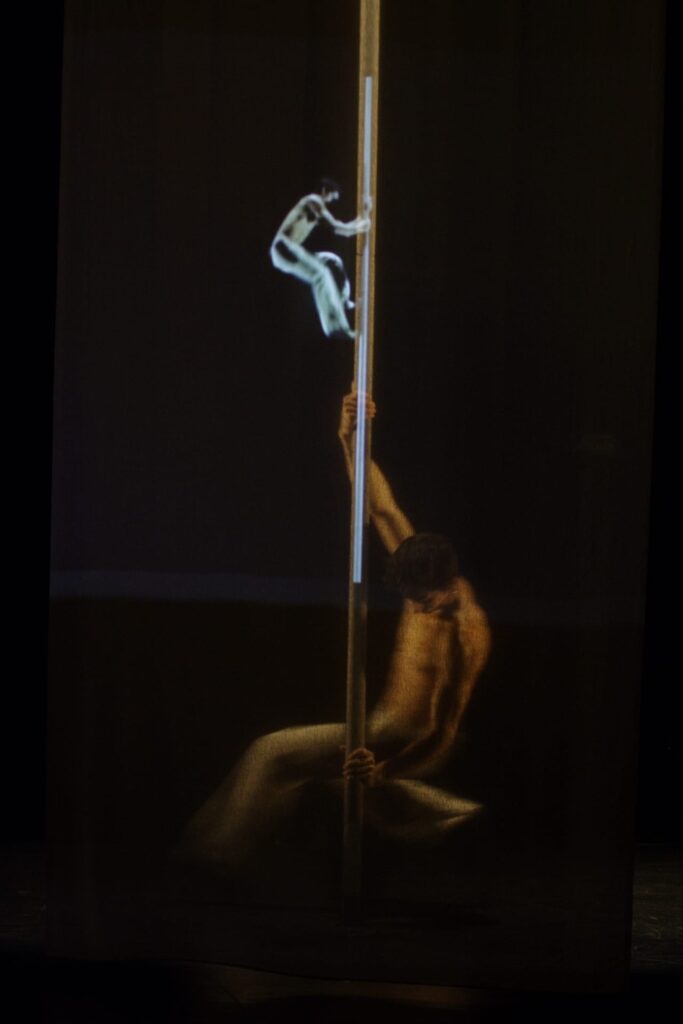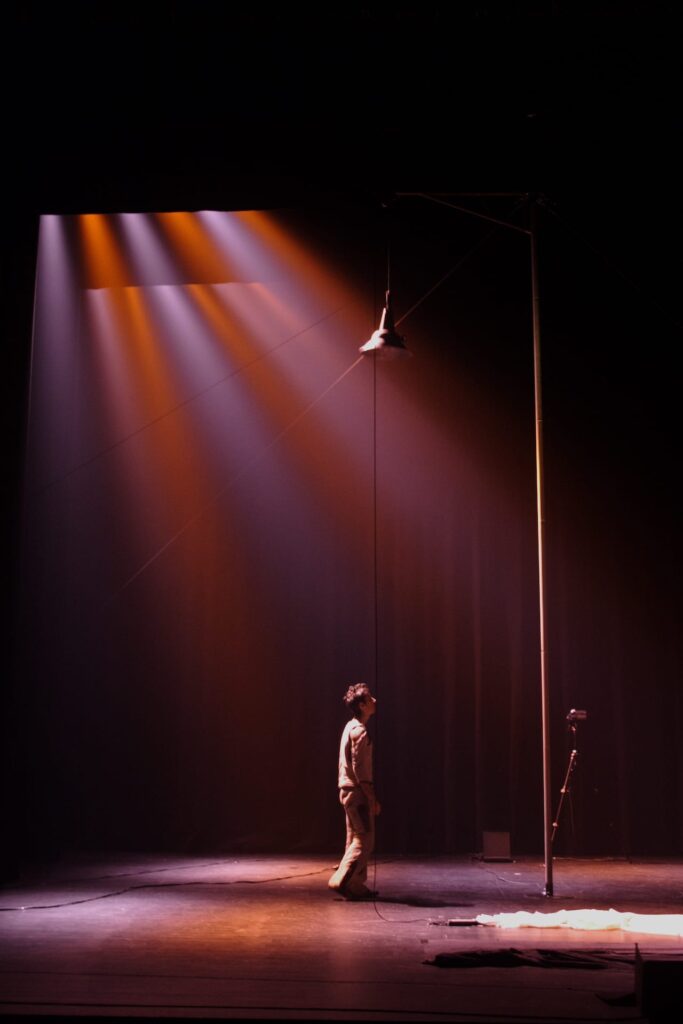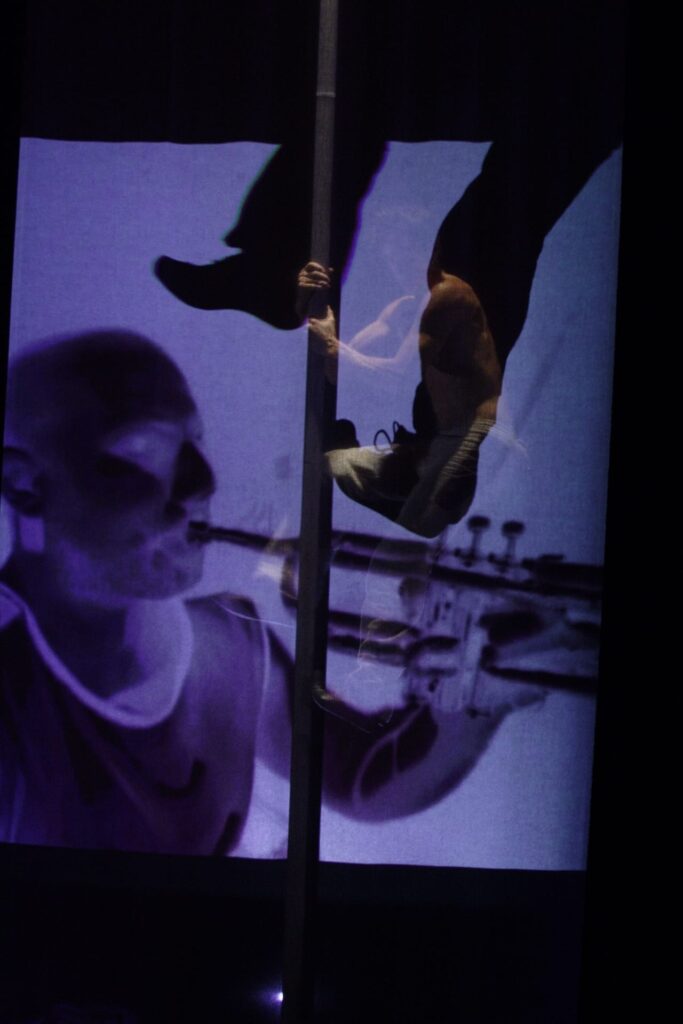 Cast
Conception and interpretation João Paulo Santos (Chinese pole / video), Guillaume Dutrieux (musique)
Lighting design Marc Moureaux
Costumes Pedro dos Santos
External viewpoint Jani Nuutinen
Stage management Renaud Daniaud
This show has been performed about fifty times in France, Europe and South-East Asia. The last performances took place in early 2009.
© photos Telles, Seb Armengol