30 min
Can be played indoors and outdoors, day and night, frontal and circular
This show has been a real success since its creation and has toured more than 200 times, in France, Europe, South-East Asia, West Africa, the USA and Latin America.
A show born from the encounter between two Portuguese artists: Rui Horta, choreographer, and João Paulo Santos, Chinese pole acrobat. From these two singular individualities, Contigo (with you) draws a fusion between different universes that feed each other. Alone on stage, he plays with objects: a chair, a stone, a rain stick, and the pole. These objects embody every meeting point between the two artists. Contigo was born from their different approaches to the body, from their common links to things, and from these spaces of interaction.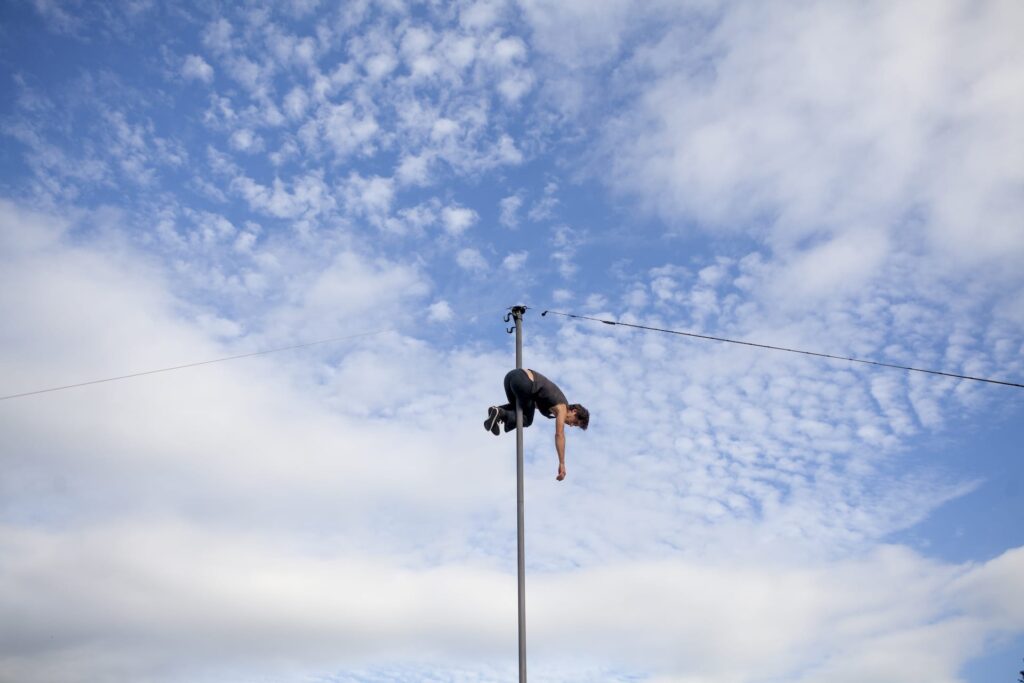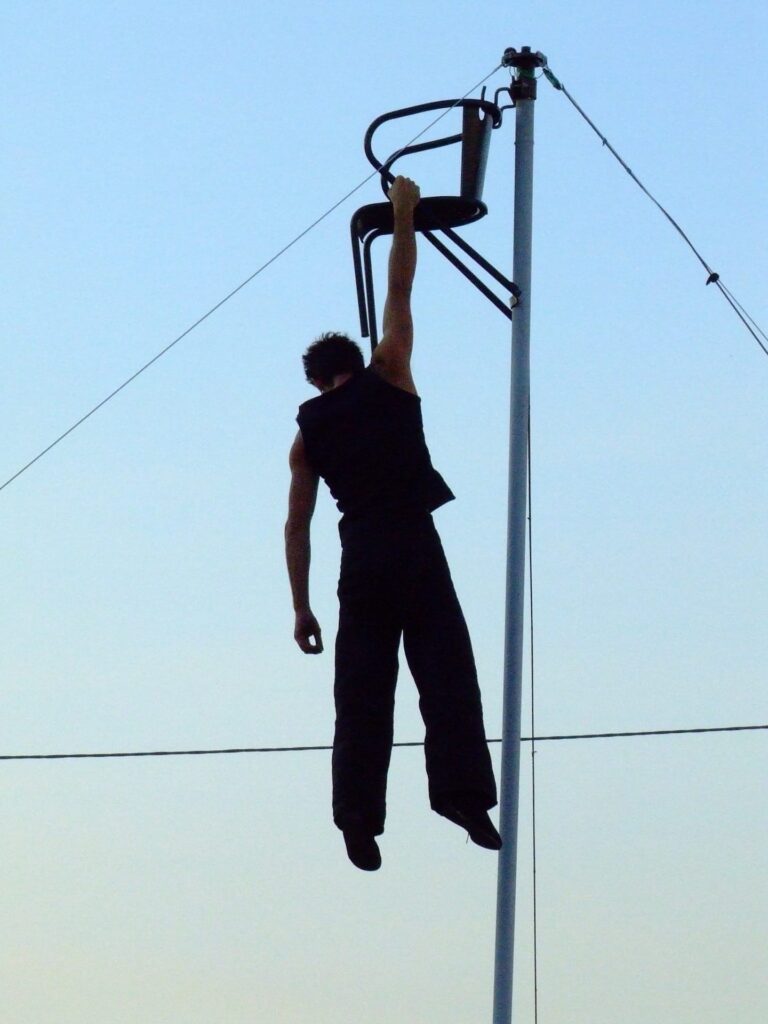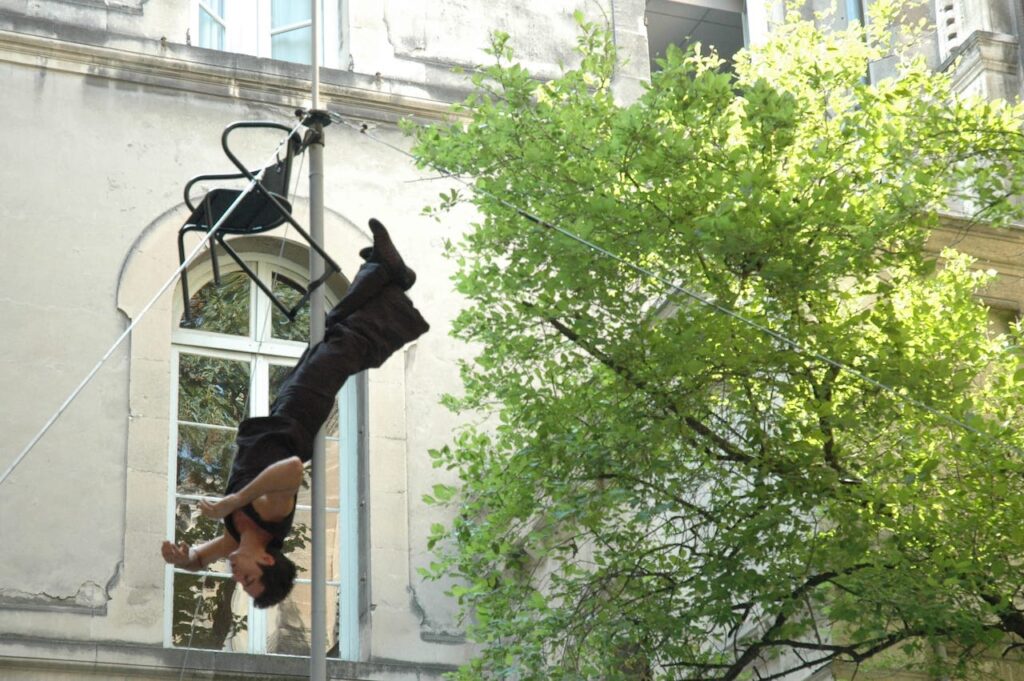 Although tinged with a gentle melancholy, the show is all about modest restraint. This is precisely its strength: the economy of the writing stimulates the imagination. Here, the friction between hyperrealism and myths leaves a poetic abstraction. … Certainly, Contigo subtly touches on the essential: the intoxication of vertigo and the power of dreams.
Léna Martinelli – Les Trois Coups, august 2017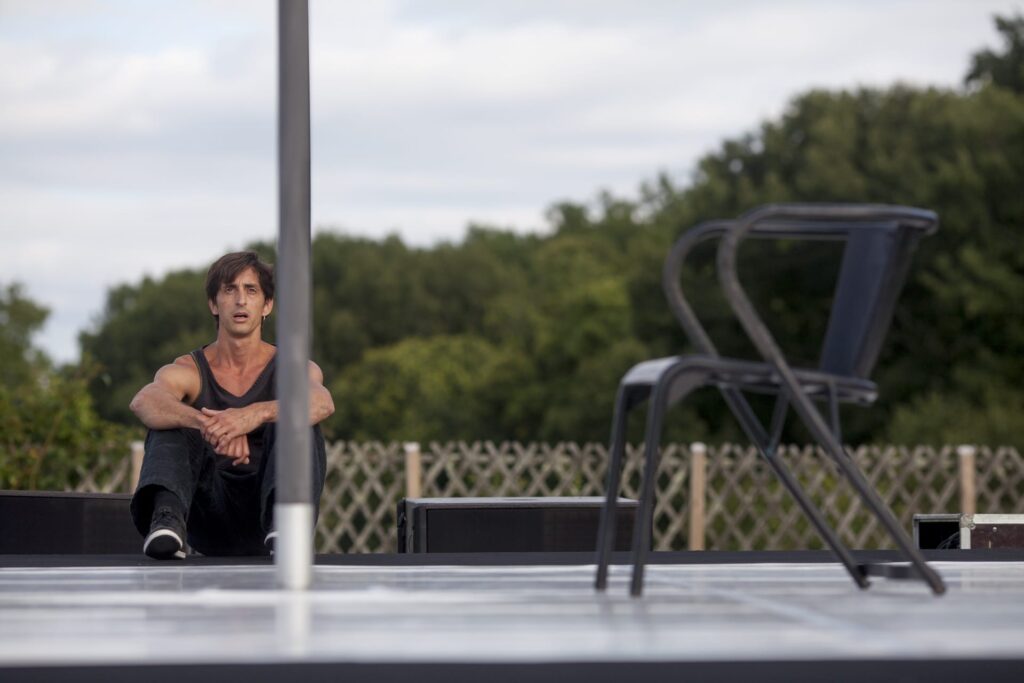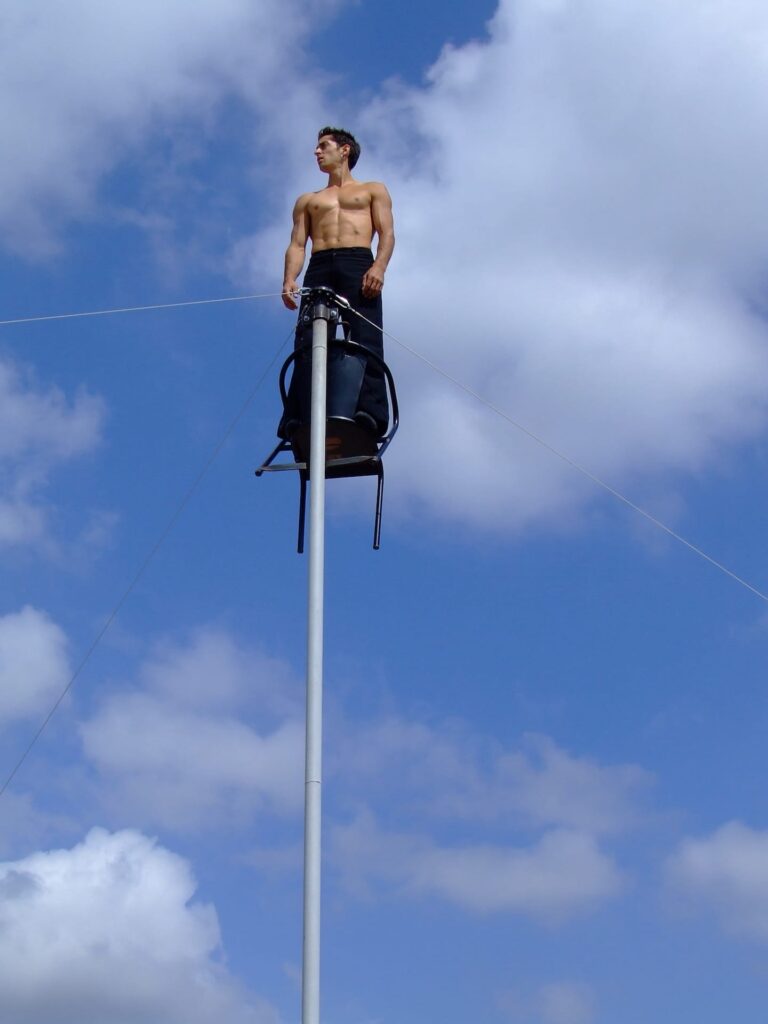 Cast
Writing João Paulo Santos, Rui Horta
Choreography Rui Horta
Music Tiago Cerqueira, Vitor Joaquim
Performance João Paulo Santos
Costumes Pedro Pereira Dos Santos
Partners
Production O Último Momento Coproduction Festival d'Avignon 2006 – SACD Le Sujet A Vif Support Centro Cultural Olga Cadaval (Pt) et O Espaço do Tempo (Pt)
© photos Philippe Laurençon, Seb Armengol, Pedro Santos