35 min
circular solo, indoor and outdoor
Une partie de soi is a vertical journey that tells the story of a lifetime, and shows the human being beyond the acrobat.
In a circle and in proximity, in a refined space reduced to the man, the pole and the circle, João Paulo Santos deploys a dense and powerful choreography, made of ritornellos and stretched time.
As if on a bandwidth, without ever touching the ground, he tests his apparatus, and shows the Chinese pole as it is rarely seen. Sit back, let yourself go, the body tells you the story of the soul.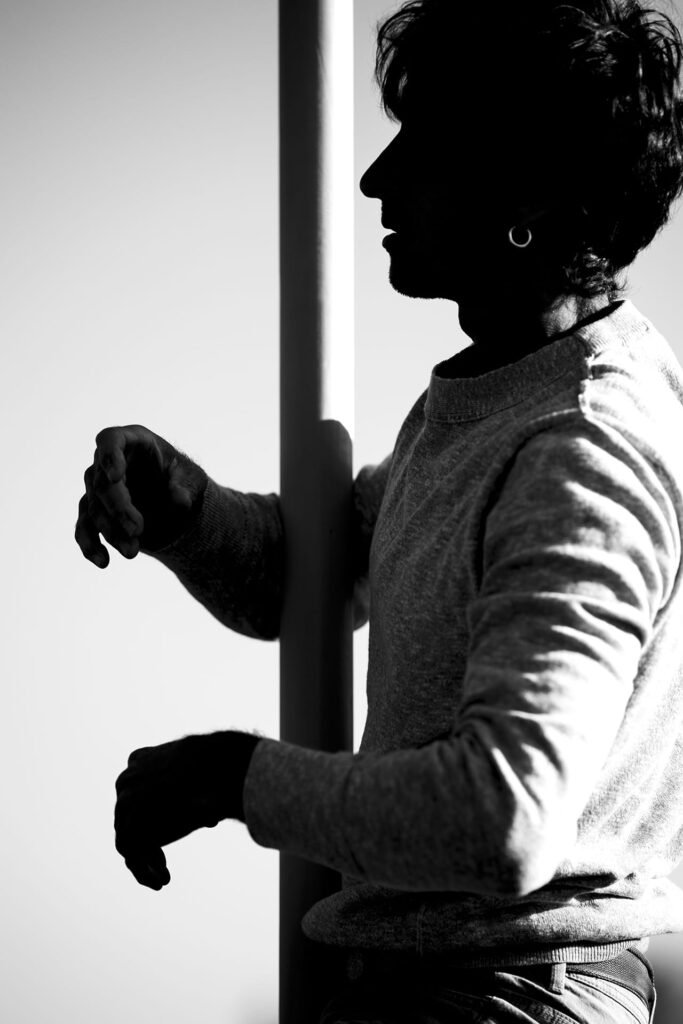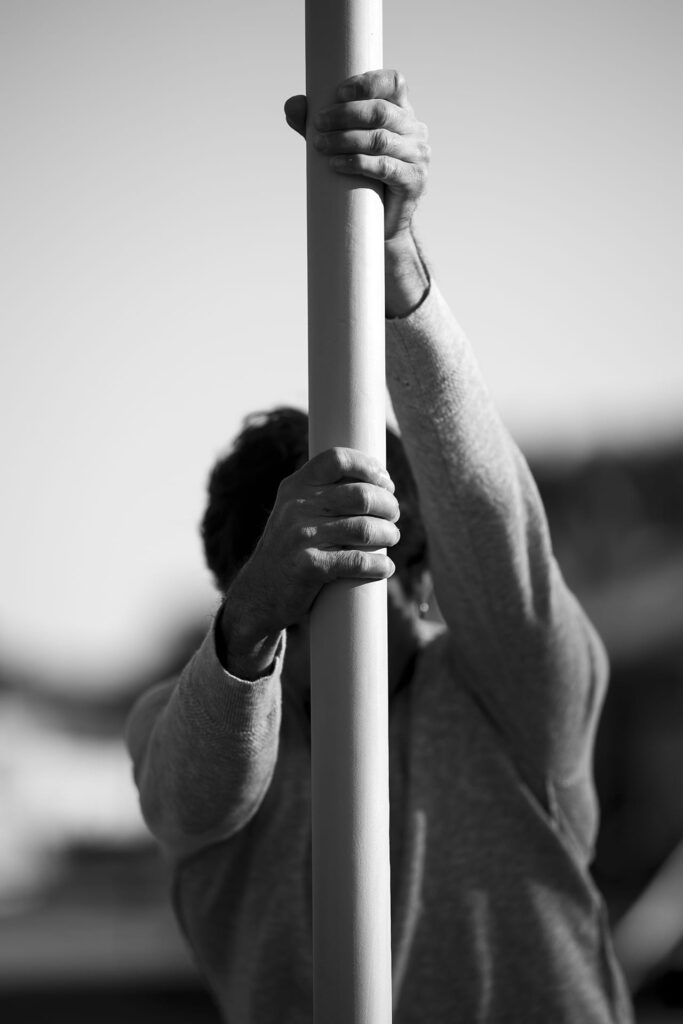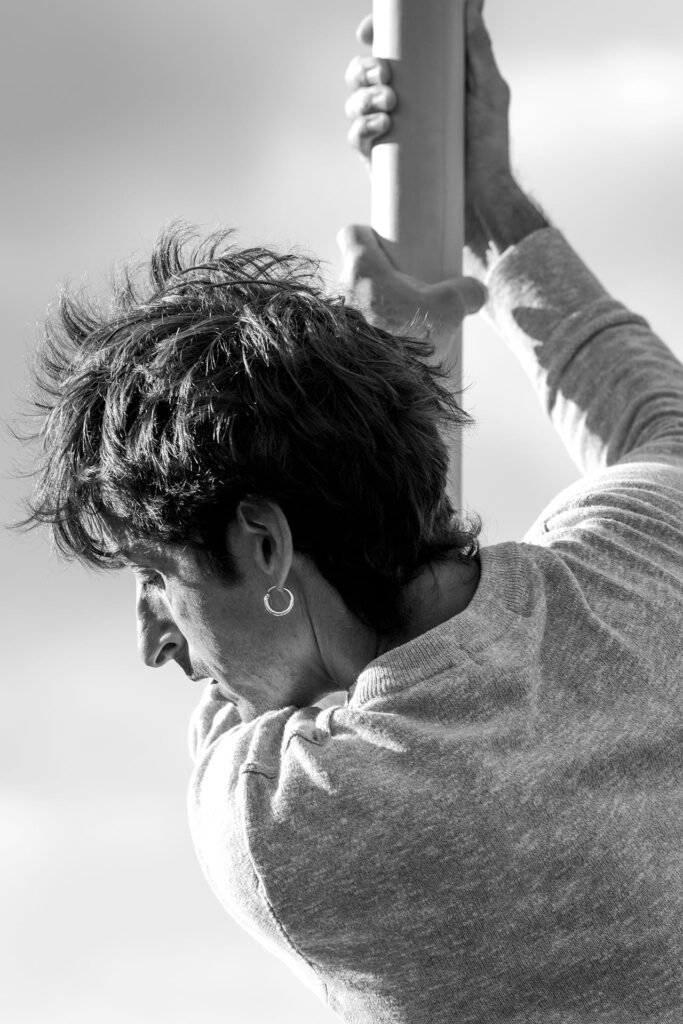 With my eyes closed, I observe myself, as if out of my body. From up there, I feel the inner turmoil. Every time, I compose, the path is never the same. It tests me, transforms me, sometimes making me look like a superman, sometimes like a man ravaged by fatigue. But that's where I feel alive: in this perpetual starting over, in this risk-taking, not only physical but also and above all artistic. To feel right and in tune, with what I undertake to say, with my guts, my hands and my sweat. Each new creation is like a birth. A part of oneself is detached to become an intention, an idea, a movement, a performance. Sometimes clumsy or misunderstood, certainly fragile, but sincere.
In the vibrant creative state that characterises his work, João Paulo Santos wishes to tell the story of a life devoted to an art that has shaped the flesh and the place in the world of whom has practiced it.
Telling from the inside, taking the time for detail, with deep sincerity.
The starting point for this new solo is the centre, the energy centre. It is a journey from the inside to the outside, a crossing of the intimate that assumes its oxymorons and hollows, and underlines the quality and singularity of a gesture recognizable among others.
Cast
Direction, performance João Paulo Santos
Artistic accomplice Nathan Israël
Writing support Elsa Caillat
Support for research and quality of movement Marie-Anne Michel
Music Tiago Cerqueira
Lighting design Enzo Giordana
Production O Último Momento company
Partners
Co-productions and residencies Teatro Aveirense, Aveiro (Pt), La Cascade, Pôle National Cirque Ardèche-Auvergne-Rhône Alpes, Le Théâtre de Rungis, Le Sirque, Pôle National Cirque, Nexon, l'Azimut, Pôle National Cirque Île-de-France, Antony In-residence O Espaço do Tempo – Montemor-O-Novo (PT), Académie Fratellini, St-Denis, CIRCa – Pôle National Cirque Auch Gers Occitanie, La Grainerie, Fabrique des arts du cirque et de l'itinérance, Balma Support for the creation Région Occitanie Creation 27, 28 et 29 August 2021, Festival Multi-Pistes du Sirque, Pôle National Cirque, Nexon (87)
© photos Philippe Laurençon, Joana Magalhães, João Nuno Sardinha