30 min
Outdoor duo
João Paulo Santos meets hip-hop dancer Iliass Mjouti on a carte blanche.
They did not choose each other, but chance brought them together on a stage.
L'Autre explores the relationship between two individuals who move in different spaces, one horizontal and the other vertical. This hip-hop and Chinese pole duo focuses on the third space, which is opened up by the confrontation, as brutal as it is fraternal, of two bodies seeking a meeting point. They test each other, measure each other, hope for each other, join each other, in a hybrid and suspended choreography.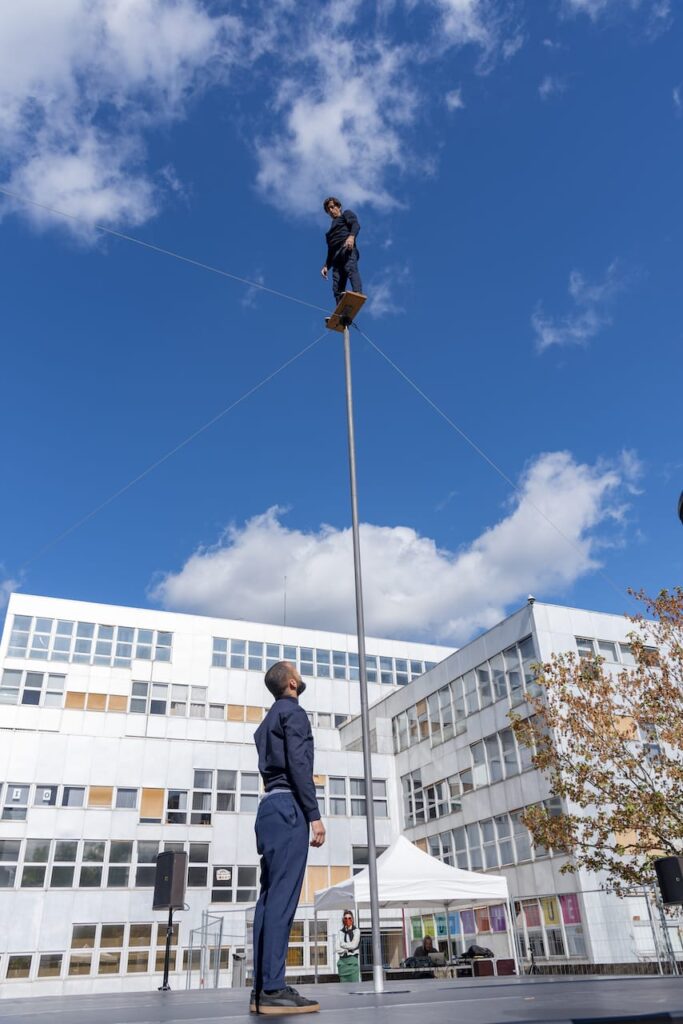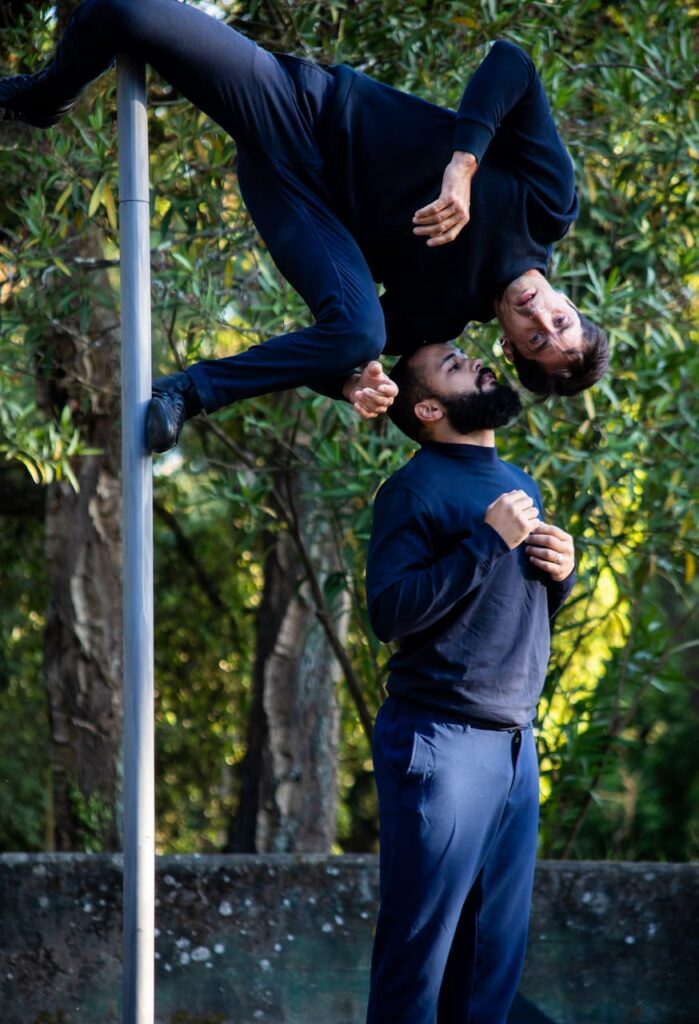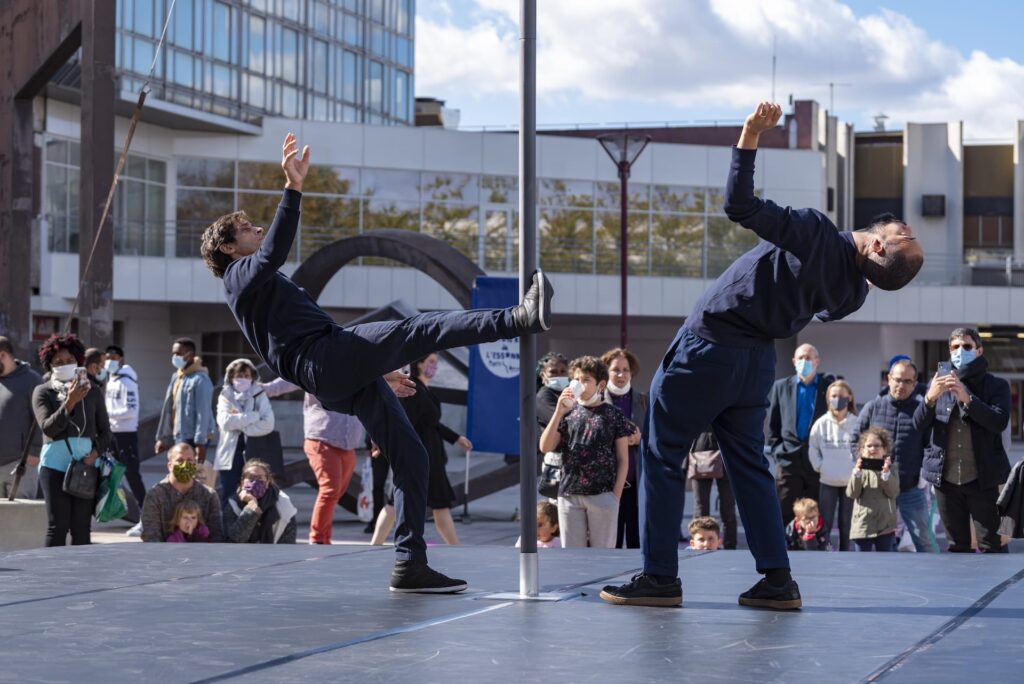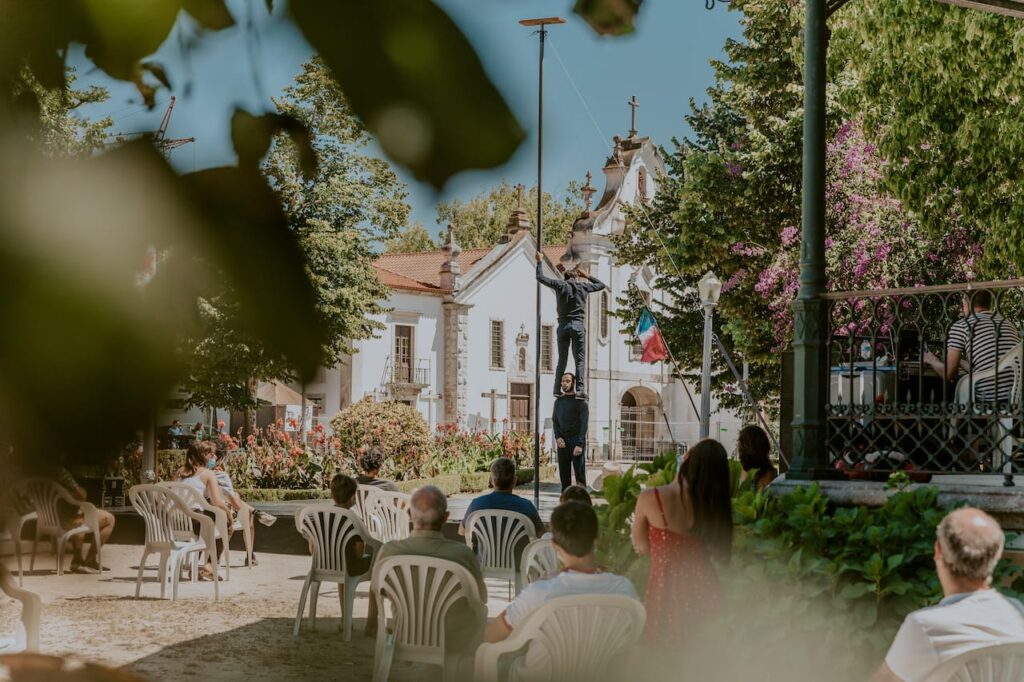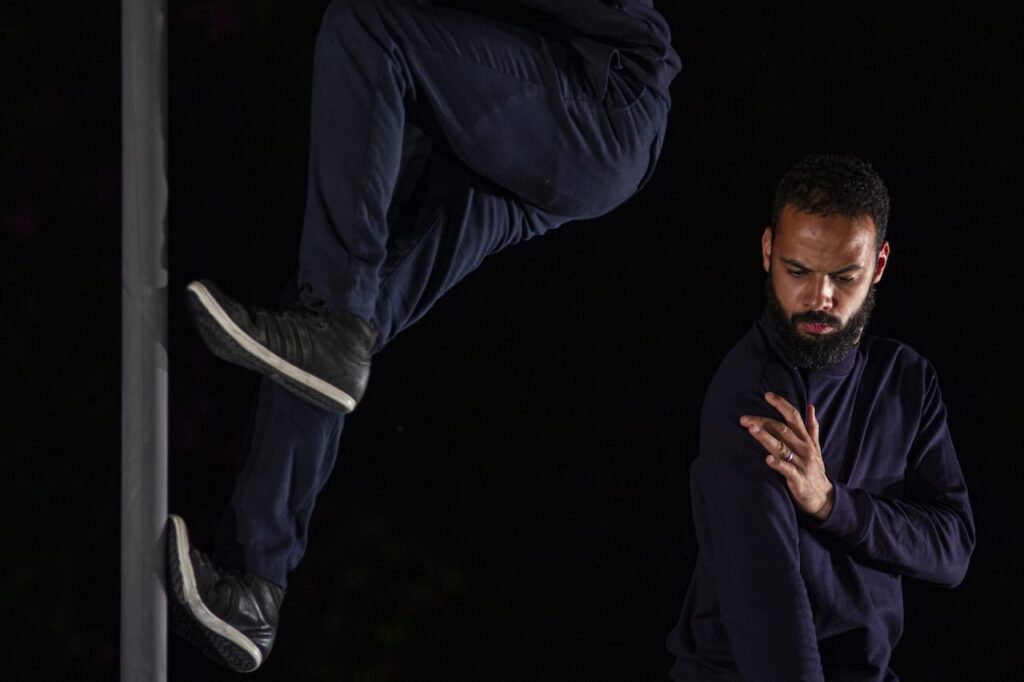 Cast
Idea João Paulo Santos
Authors and Performers João Paulo Santos et Iliass Mjouti
Direction Elsa Caillat
Music score Marek Hunhap
Partners
Production Cie O Ultimo Momento Coproduction Teatro Aveirense – Aveiro (Portugal) Residencies Ville de Gaillac-Toulza, Teatro Aveirense – Aveiro (Portugal) Creation Festival dos Canais – Aveiro (Portugal) – 16-18 july 2020
© photos Susana Chico, Henri Perrot